Laser cut for precision fitting

⅛ thickness- almost double the market standard

Specially designed holes to expel heat from the catalytic converter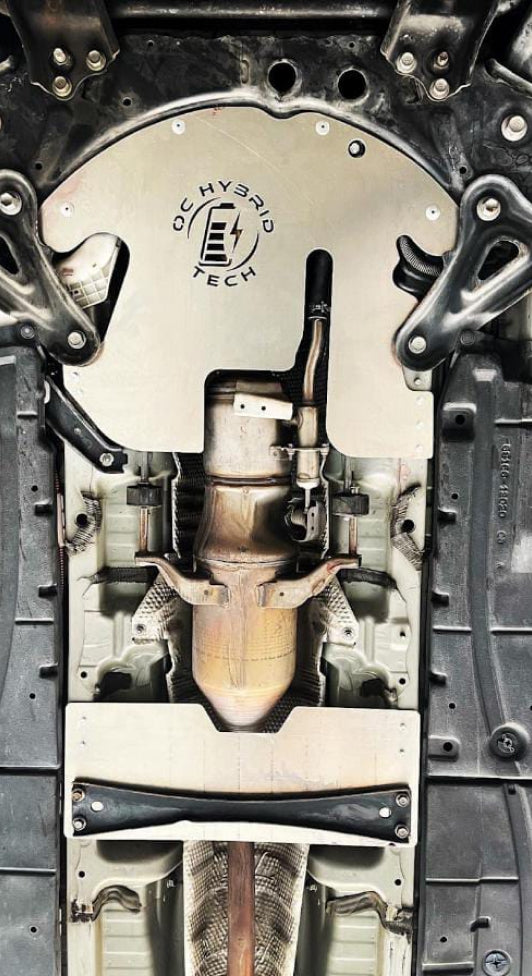 Highest Quality Catalytic Converter Shields Available Now!
The rising prices of precious metals in catalytic converters have led to a dramatic rise in catalytic converter theft. Witnessing these cases in our community, we made it our mission to create products that would help you sleep better at night while being easy on your pocket.
We designed our security systems to improve the weaknesses of the current security systems in the market. Our product fits in the majority of cars and makes it almost impossible for thieves to steal your catalytic converter. Our customers can vouch for us!
Shop Now
Did you know that a stolen catalytic converter can cost over $3,000  to fix and replace? Don't Wait...
Quick Delivery

Shipping within 3-5 business days.

Precise fit

Fits all popular hybrid car models
Various Shields To Choose From!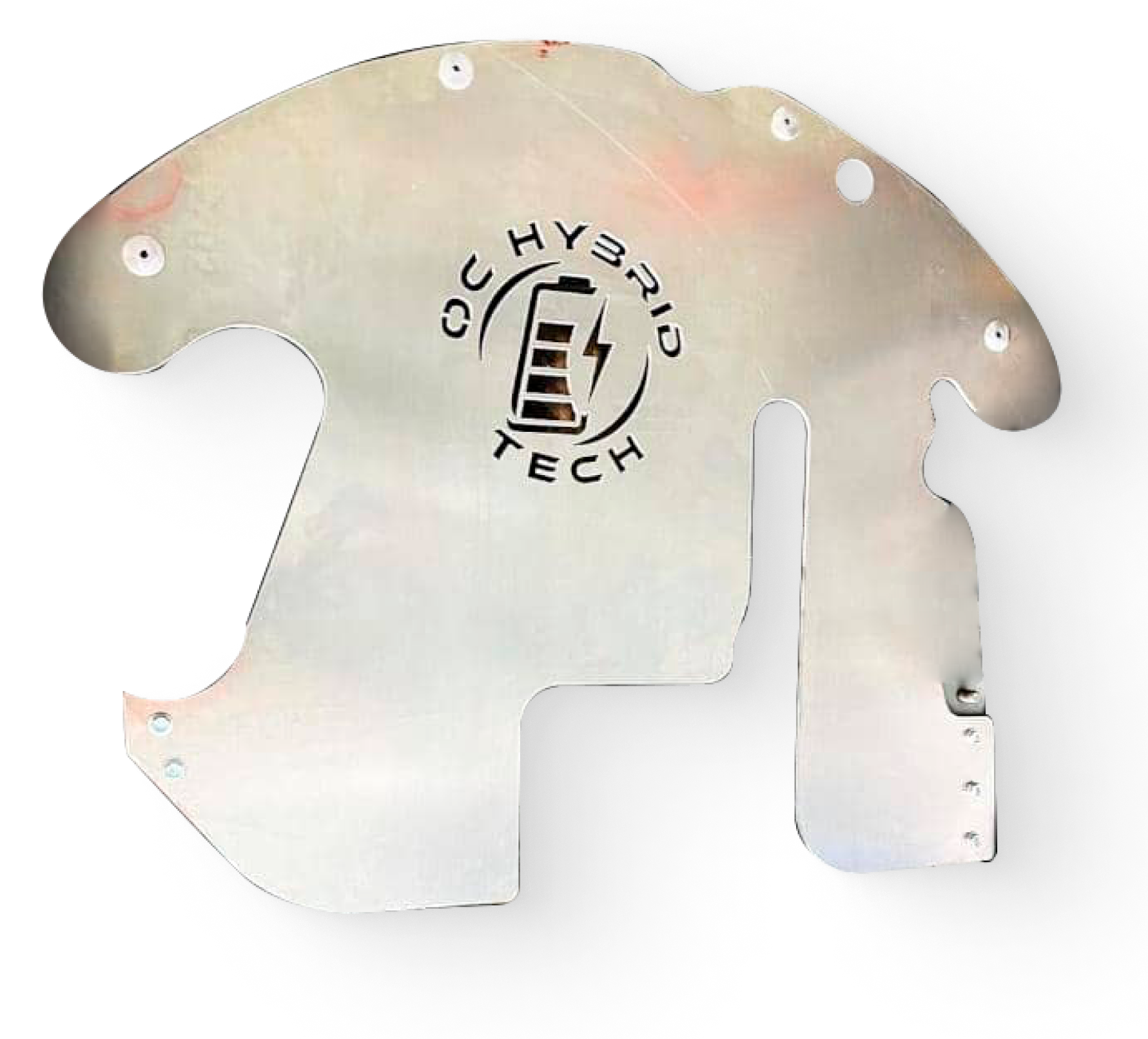 Regular price
$149.99
Sale price
$99.99
Unit price
per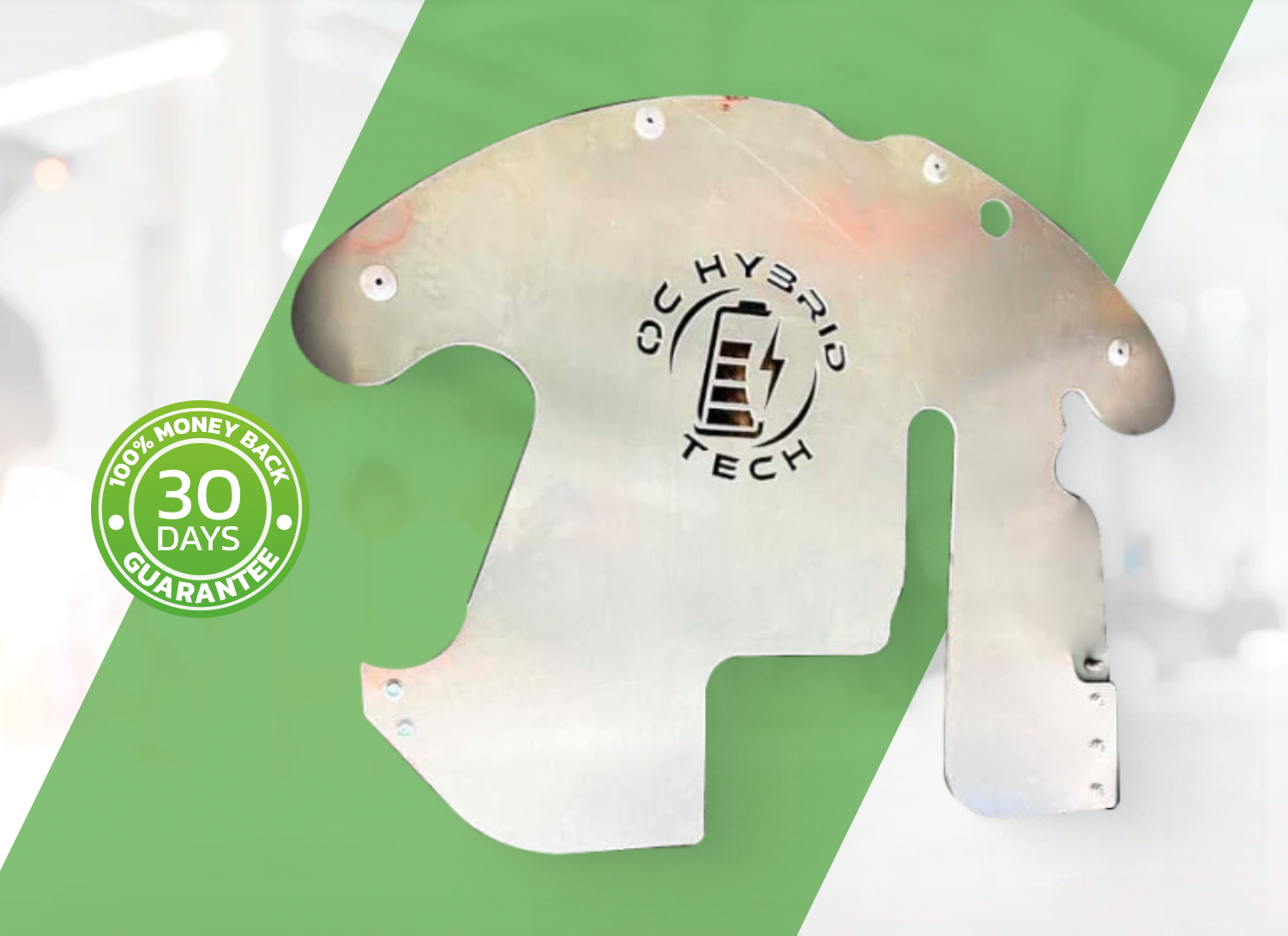 Catalytic Converter Sheild FAQ's
What is a catalytic converter?

It's a part of your exhaust system that contains combinations of precious metals like platinum, rhodium, and palladium. These metals react with the toxic byproducts of the engine and convert them into water and carbon dioxide. It's placed under the car, fully exposed between the muffler and the exhaust manifold. Hence an opportunity for criminals to steal them for the value of precious metals.
Why do people steal catalytic converters?

Catalytic converters are high-value due to the precious metals inside and their resale potential if sold to the right buyer. Moreover, it is easy to steal as it's under the car. With the rising inflation, the metals inside these converters will get more valuable and attract more criminals to your cars!
What cars can I install your product on?

Our security systems are designed to fit the majority of car models in the market today.
Can I order installation of your product from you?

Yes, we offer installation within Orange County, at a marginal cost. Our product is easy to install and can be installed by you or a car mechanic as well.
Is it cheaper to replace a catalytic converter in case it's stolen?

Replacing a catalytic converter may cost thousands of dollars because thieves usually damage the car while removing the catalytic converter. They often remove or damage the muffler and exhaust manifold in the process just to run away quickly from your car. These repairs and replacements can be heavy on your pocket and a nuisance in your life.
How is your security system better than others in the market?

We developed our security systems by carefully evaluating the competition's weaknesses, using premium materials, and manufacturing with hand. Our product is made of thicker premium quality aluminum, which makes it harder for thieves to cut through. We also ensure that our product fits universally so that you do not have to worry about car compatibility.